EXPLORE MIXED MEDIA TECHNIQUES AND ART JOURNALING
INSPIRED BY FLOWERS

The Art Fest is now a self-paced course
You have instant access to all the content from the Fest


🌸 Art journaling 🌸 Eco printing 🌸

C

yanotype
🌸 Slow stitching 🌸 Ink making
🌸 Collage 🌸 Image Transfer
🌸 Carving stamps 🌸 Art Journals Making
🌸 Botanical Watercolors 🌸Still life Botanical painting


Take a peek inside the Fest and get a glimpse of the inspirational fun and creativity that is awaiting you! 


We invite you to embark on a creative journey where you can explore your artistic expression through a wide array of art journaling and mixed media techniques, all inspired by the magic world of flowers


14 Artists
30 lessons
Different mixed media techniques
🌸 Art journaling
🌸 Eco printing
🌸

C

yanotype
🌸 Slow stitching
🌸 Ink making
🌸 Collage
🌸 Image Transfer
🌸 Carving stamps
🌸 Art Journals Making
🌸 Botanical Watercolors
🌸Still life Botanical painting
🌻🌻🌻🌻
30 lessons
Welcome Pack with inspirational videos
Digital collage Papers

Guest and Guest host will bring you 3 lessons each one
All guest Teachers bring you 2 lessons
Access to an amazing nurturing Community
Lifetime access to all the content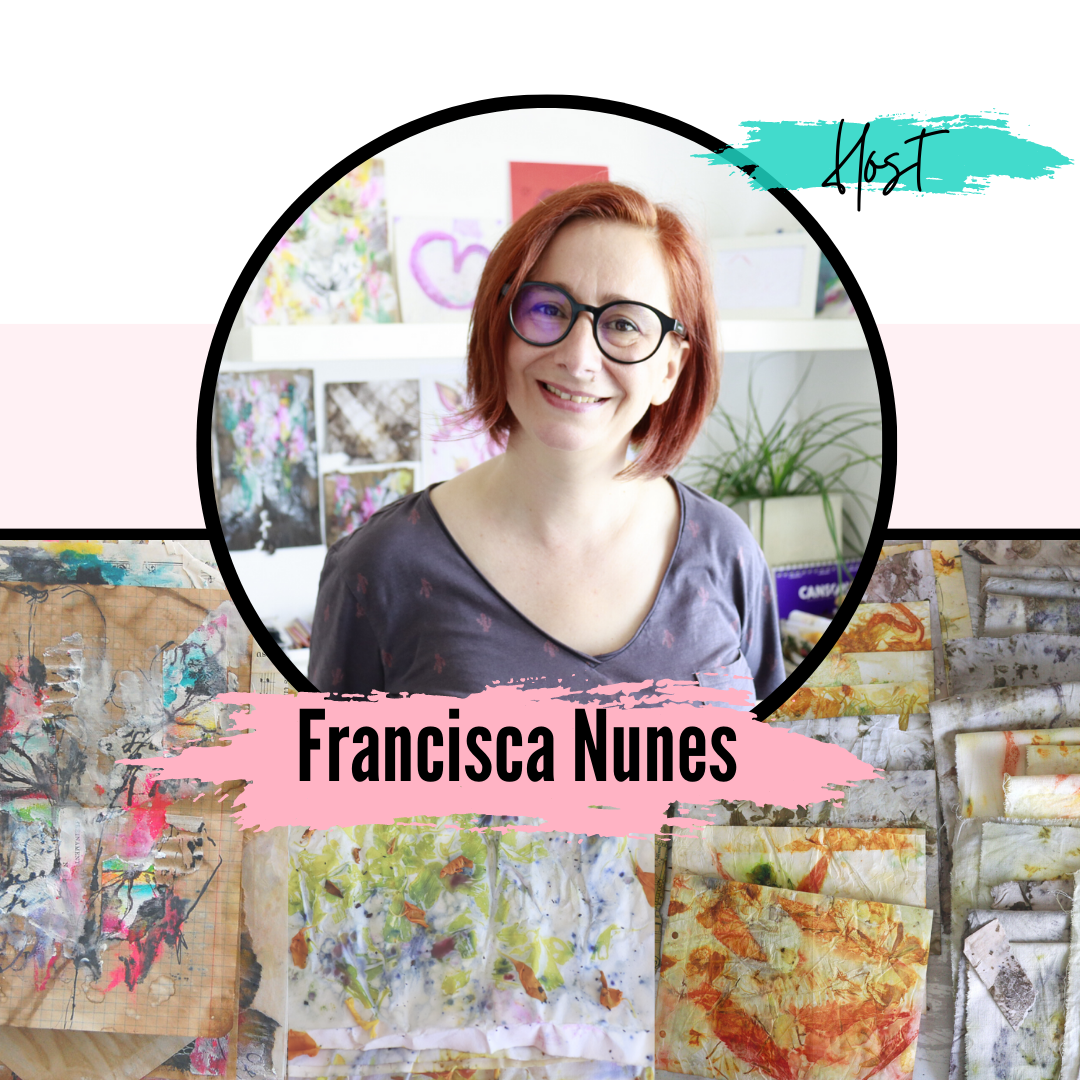 I love to spread seeds of creativity and help you bring more nature into your art. I love the idea of freedom when I'm creating. This feeling is the power that makes me create and express myself in my unique way. I'm passionate about the process of eco printing and creating my own wild journals and then expressing my fearless soul on them.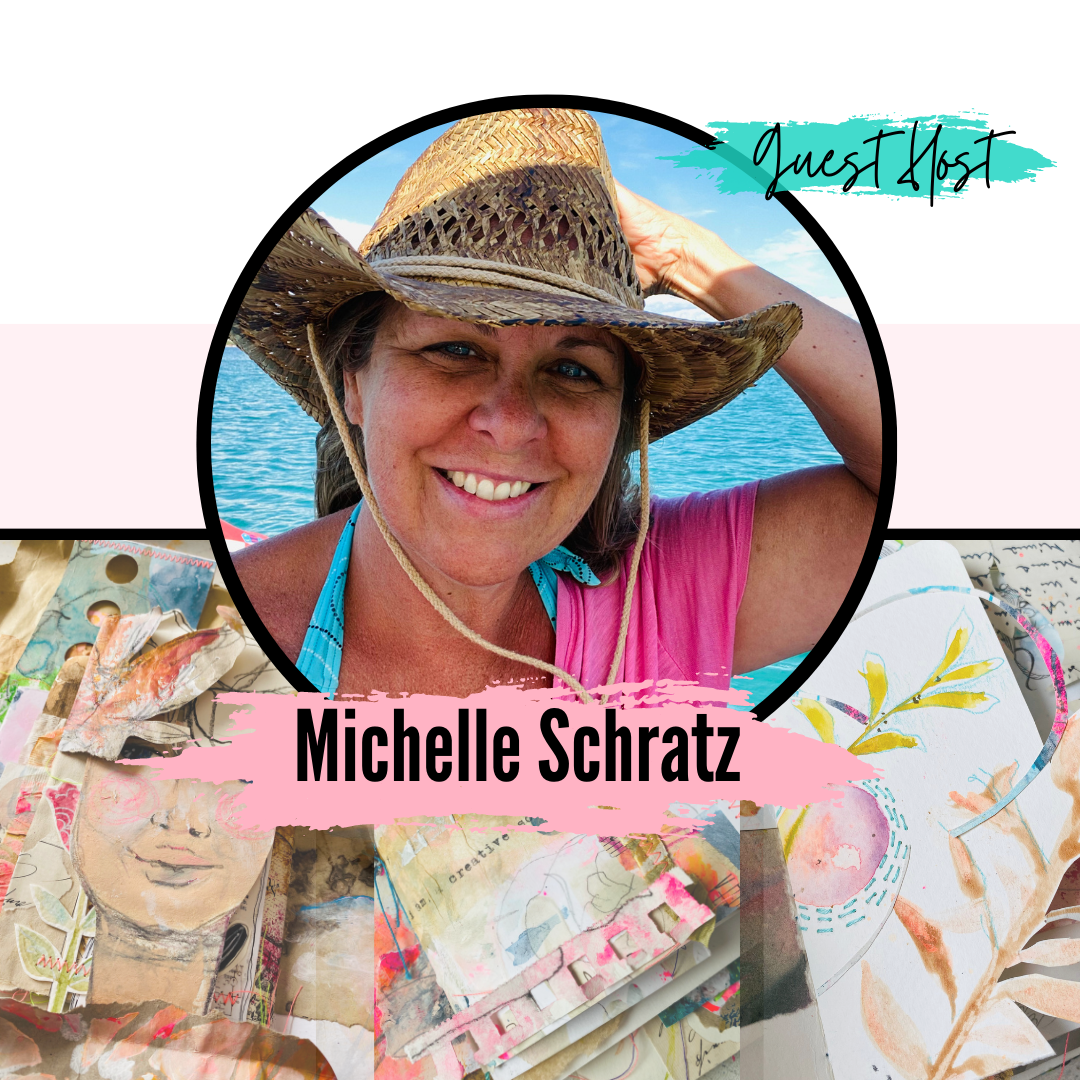 I'm Michelle, the artist behind RaspberryBlueSky. I embrace being an imperfect creative bohemian soul, a wild flower child, and a daughter of the sea. The sun fuels my spirit, and I'm unapologetically a mess maker, a dreamer, and a firm believer in the beauty of messy art journal pages.
While I was born in the USA, my journey has led me to Germany, where I now reside near the enchanting Lake Ammer (known as Ammersee in German).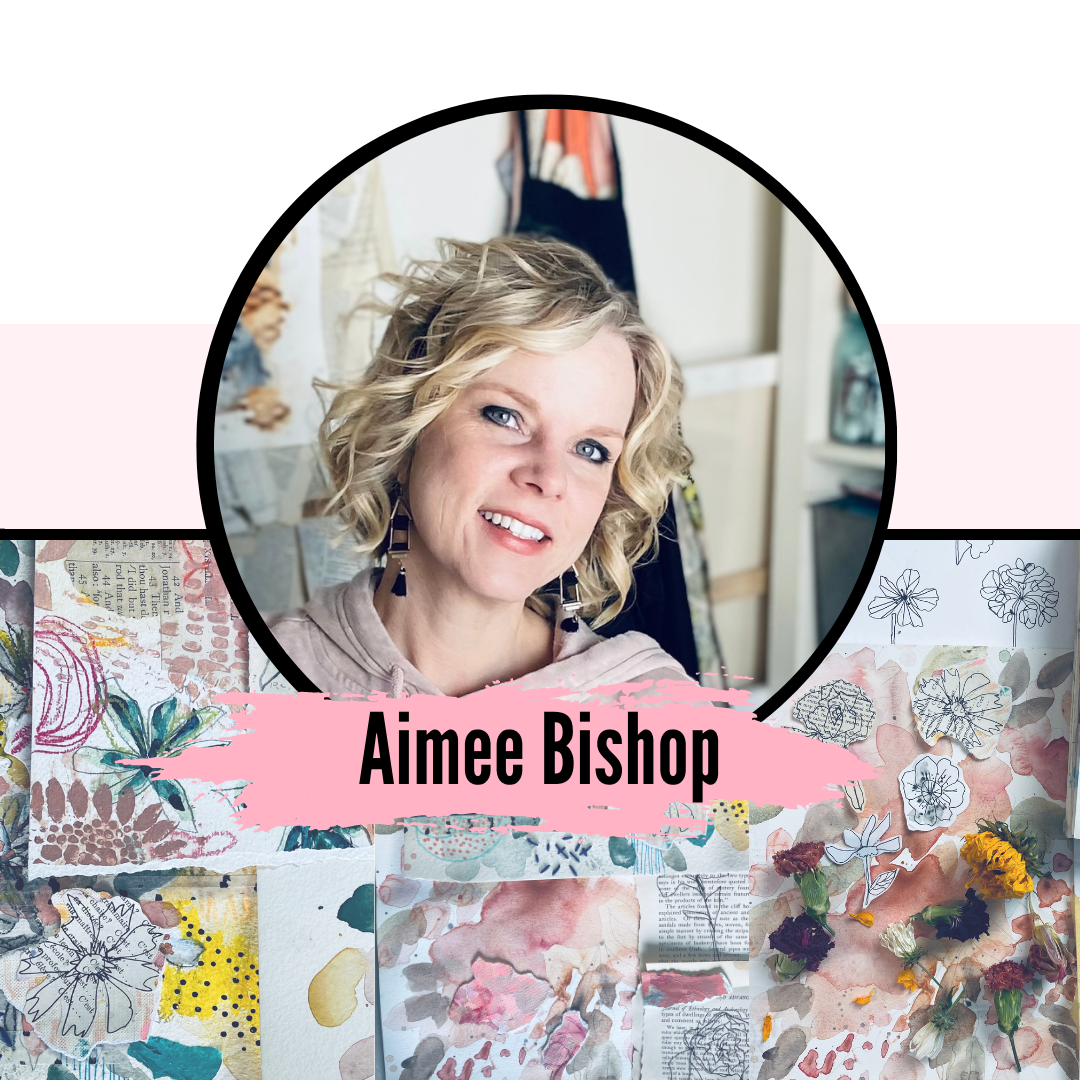 I am a gatherer. A creative. A lover. A beauty seeker. I think the act of expressing ourselves through making is one of the most powerful and important parts of being human. Art making is healing, grounding and expanding. It builds connection and truth. Let's explore together this most beautiful gift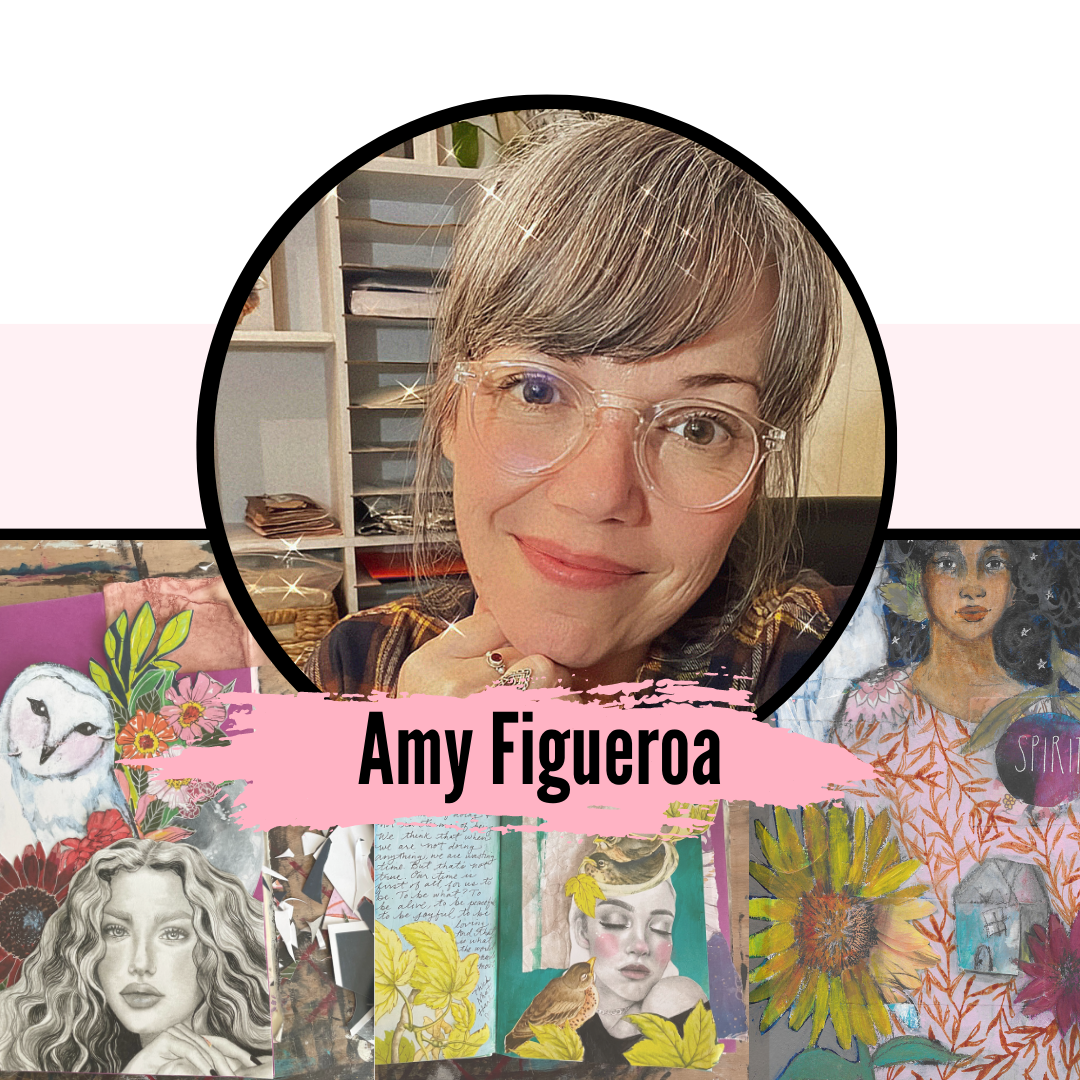 I'm Amy Figueroa. I live in Central California, closer to the mountains and rivers than the ocean. I've been a Mixed Media Artist for 15 years and now use my art journaling as a meditation practice. I love creating portraits of women or animals because I can express emotions through them that I don't always feel comfortable expressing in real life.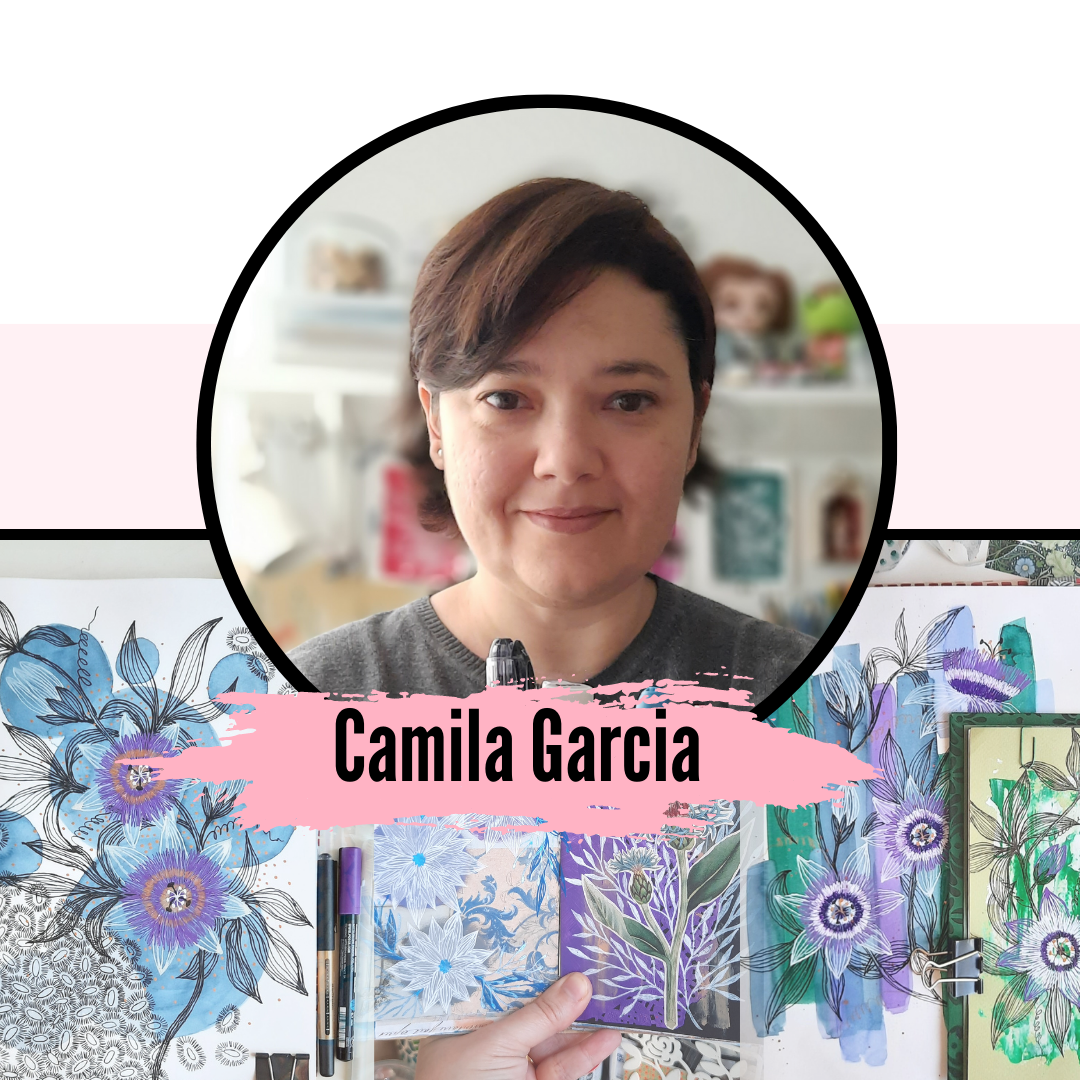 I'm Camila, and I'm passionate about all things botanical. I absolutely love playing around with watercolors, inks, and acrylics, but my heart truly belongs to pens and pencils. When you take a look at my journal pages, you'll see a delightful mix of abstract backgrounds intertwined with expressive botanical drawings, collages, and loose paintings.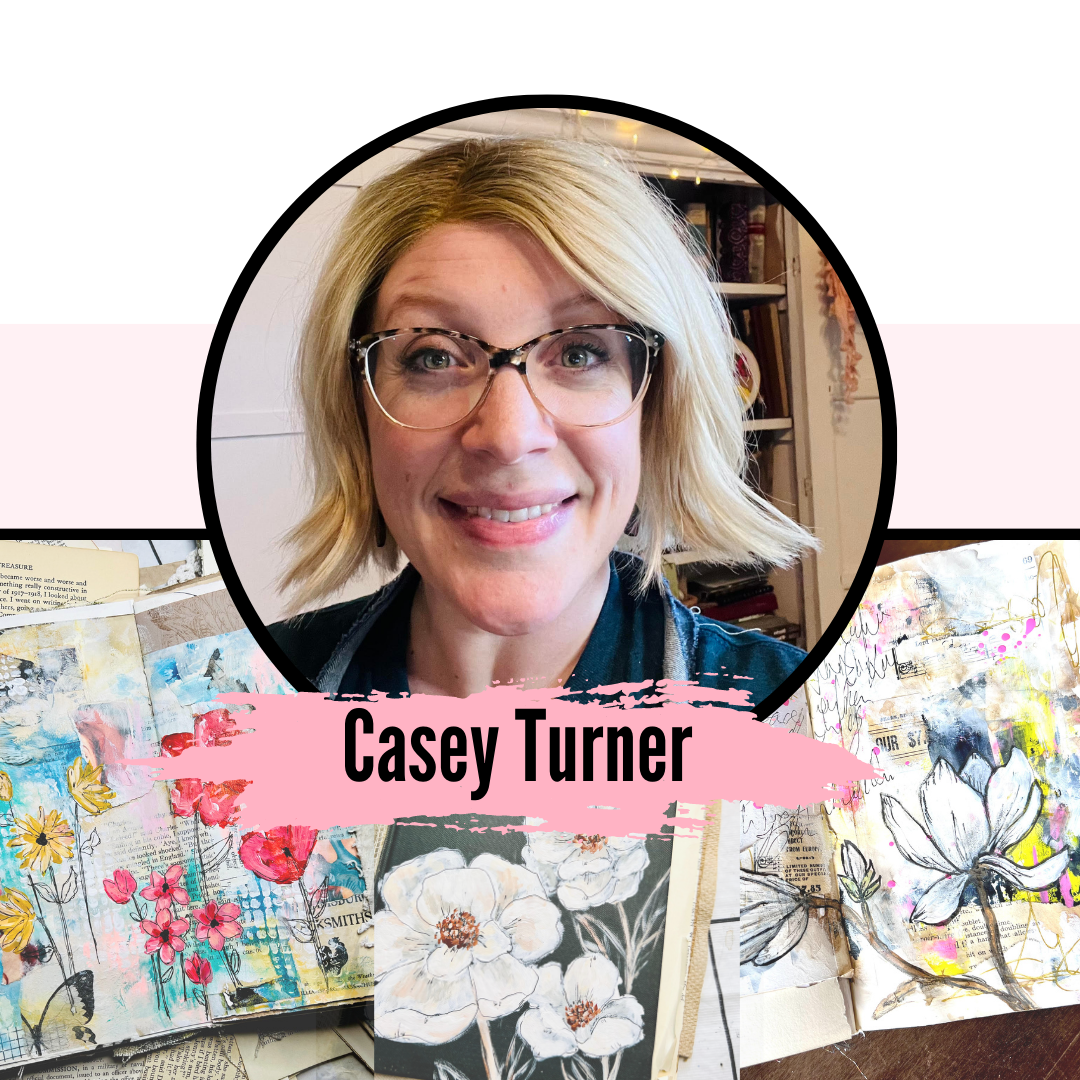 I am a wife and mom of five living in Pennsylvania. I have always been creative in some way and discovered mixed media and art journaling during a hard time in life in 2020. My heart's desire is to show others that art journaling is a safe way to express yourself and your feelings in a therapeutic and relaxing way.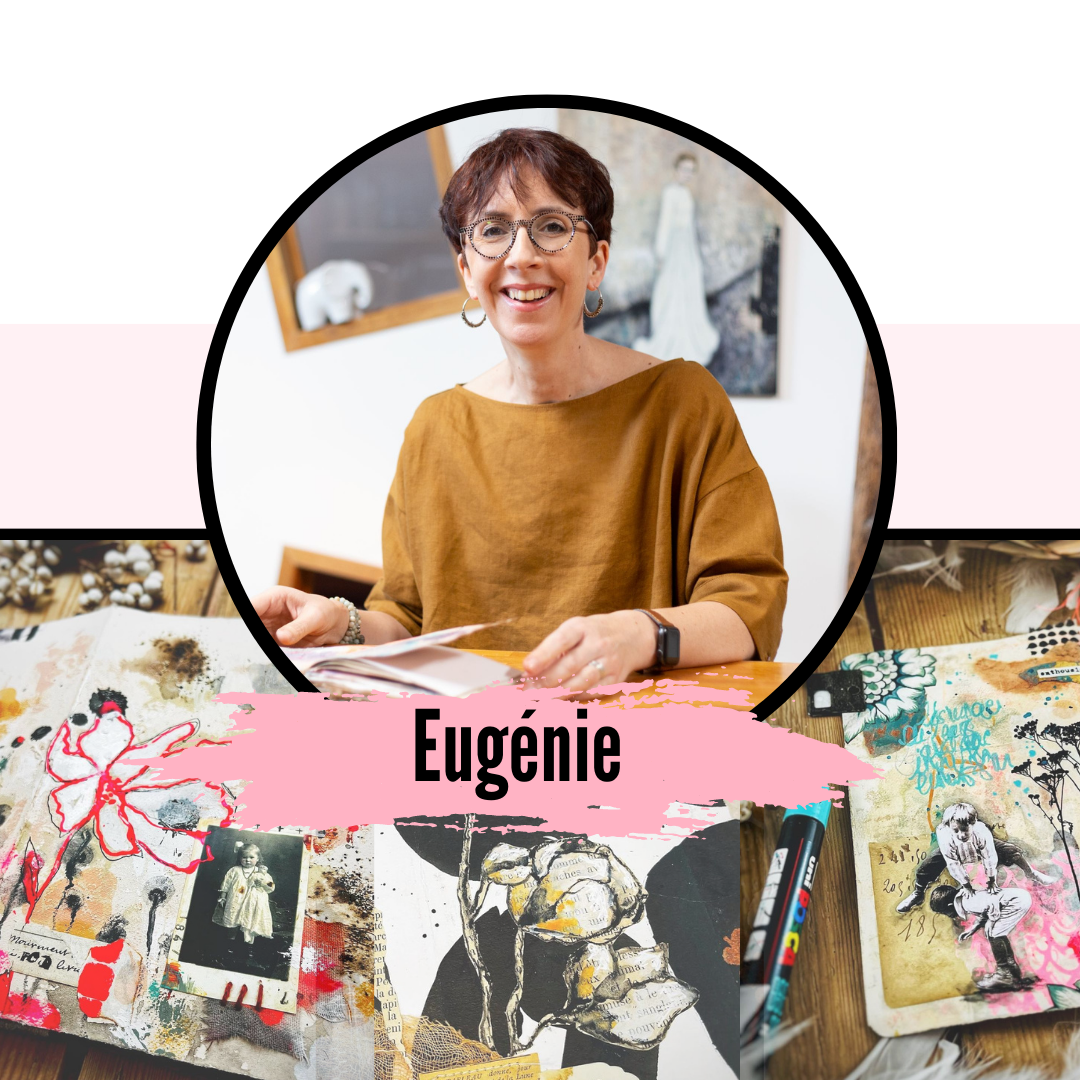 I'm Eugénie aka SupermamaDesVosges and I'm a French maker. My deepest belief: being an artist is not about being gifted, it's about willing to try, to have fun, to improve. Join me in a creative adventure where the only limit is your curiosity. Let yourself be inspired!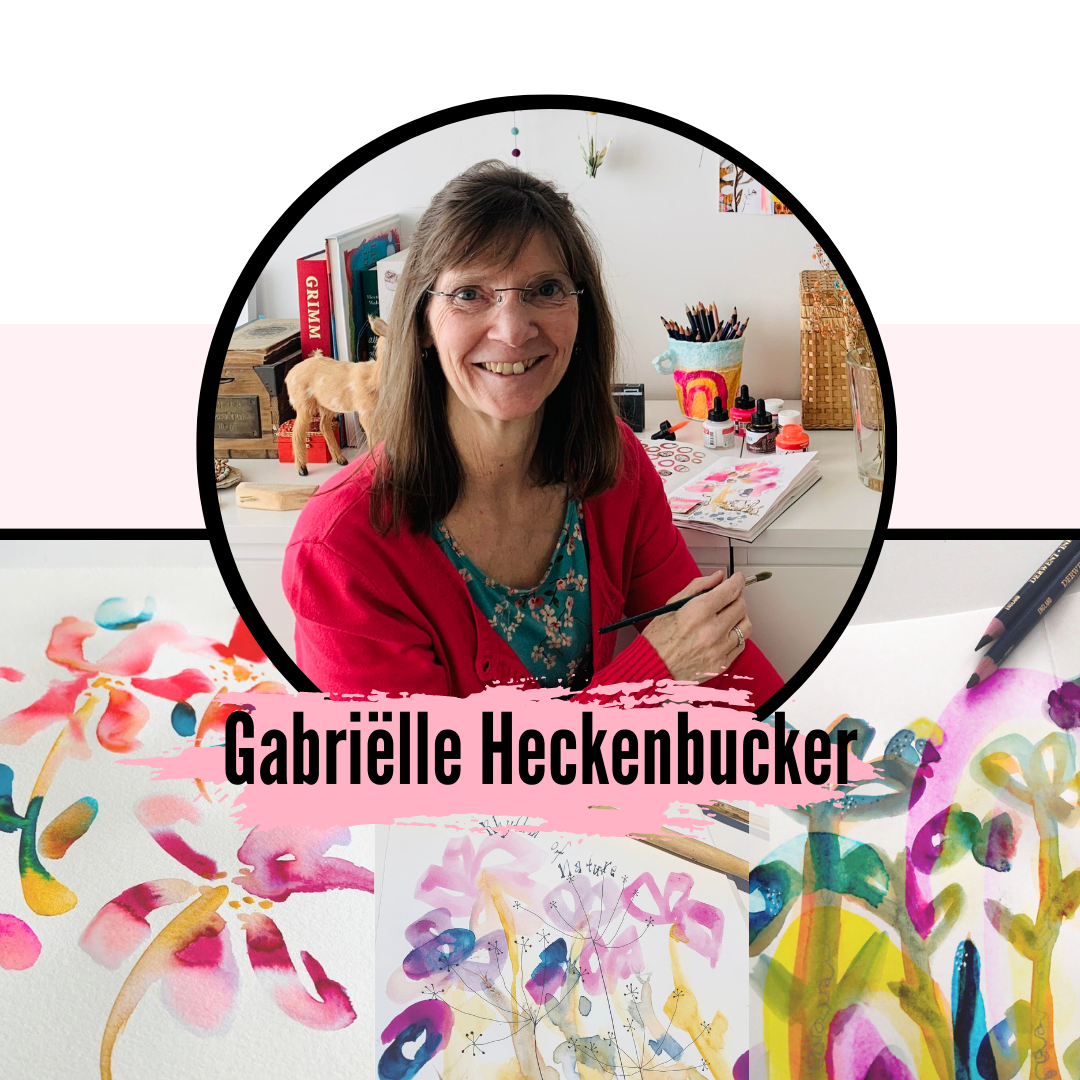 I'm Gabriëlle, I live in the Netherlands. I love to express myself through colors. I'm inspired by nature, every day again. Watercolor is my favorite medium, while creating and art journaling, I prefer looseness and intuition, looking for beauty in imperfection and incompleteness.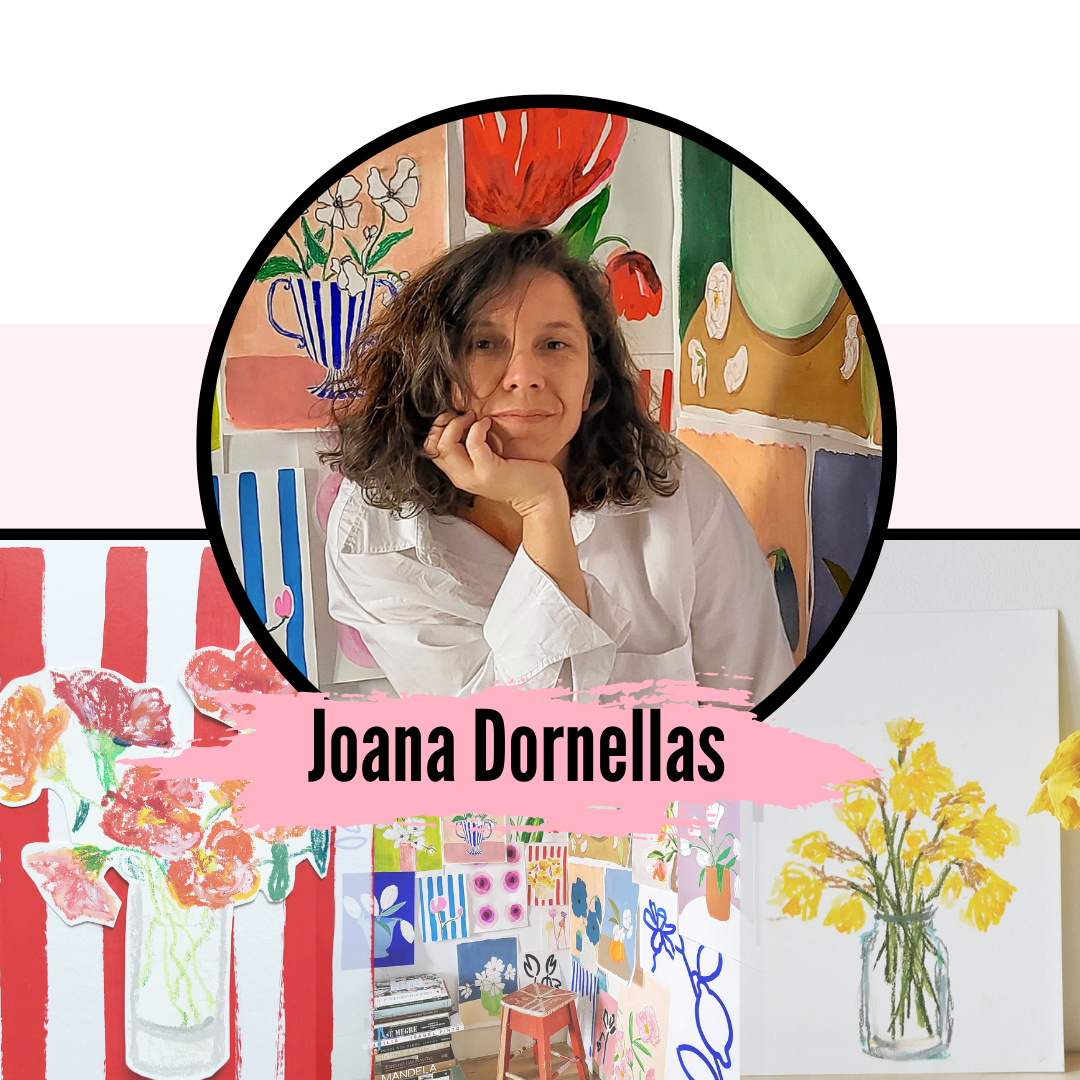 Self-taught artist with a passion for jumping out of her comfort zone, experiencing with bright colours and a lot of flowers.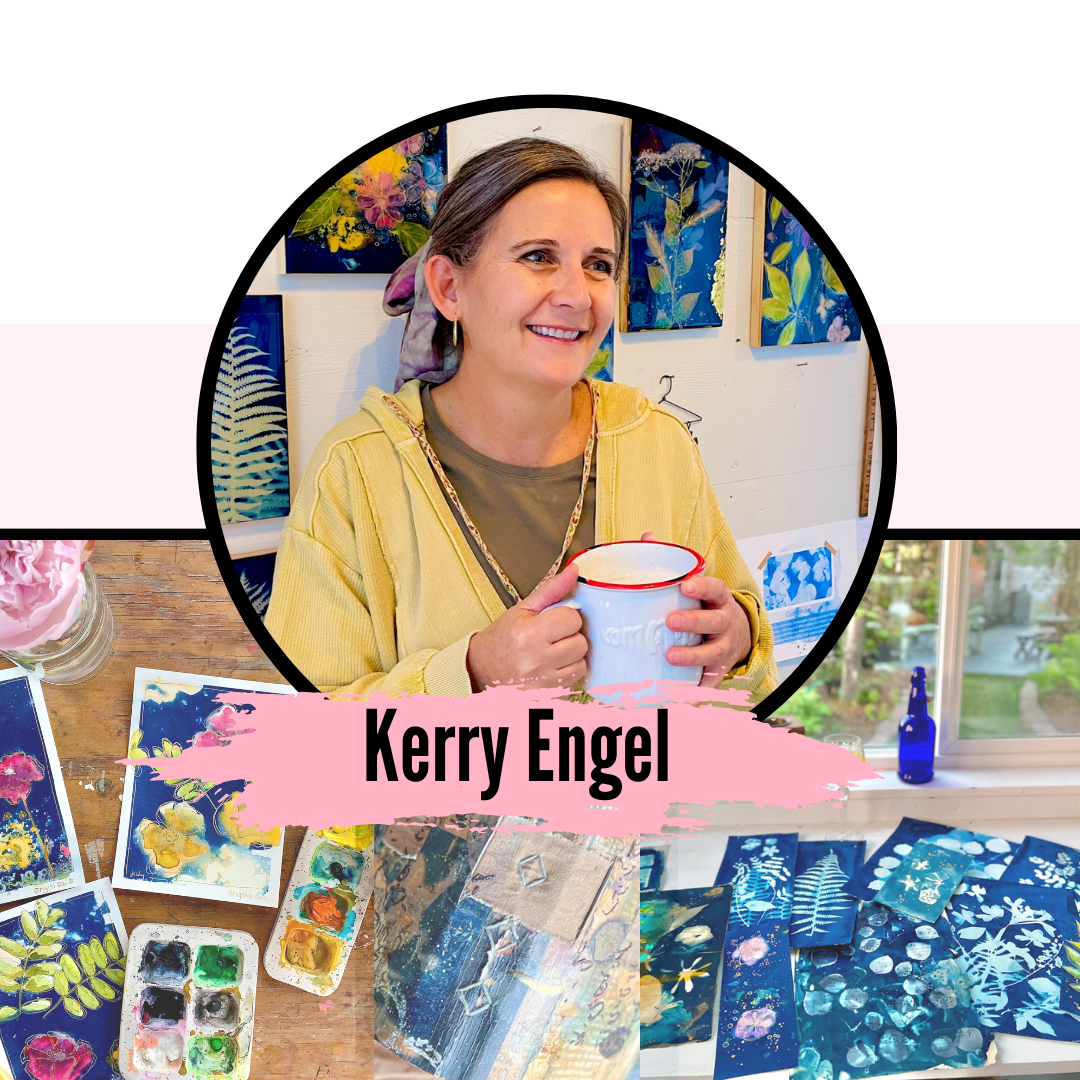 I'm Kerry Engel,@engelbelle, a botanical artist, creative educator, and mojo maker. I love exploring eco-dyeing, eco-printing, and Cyanotype. My passion lies in color, texture, and slow stitching. I teach cyanotype, eco-printing, and mixed media.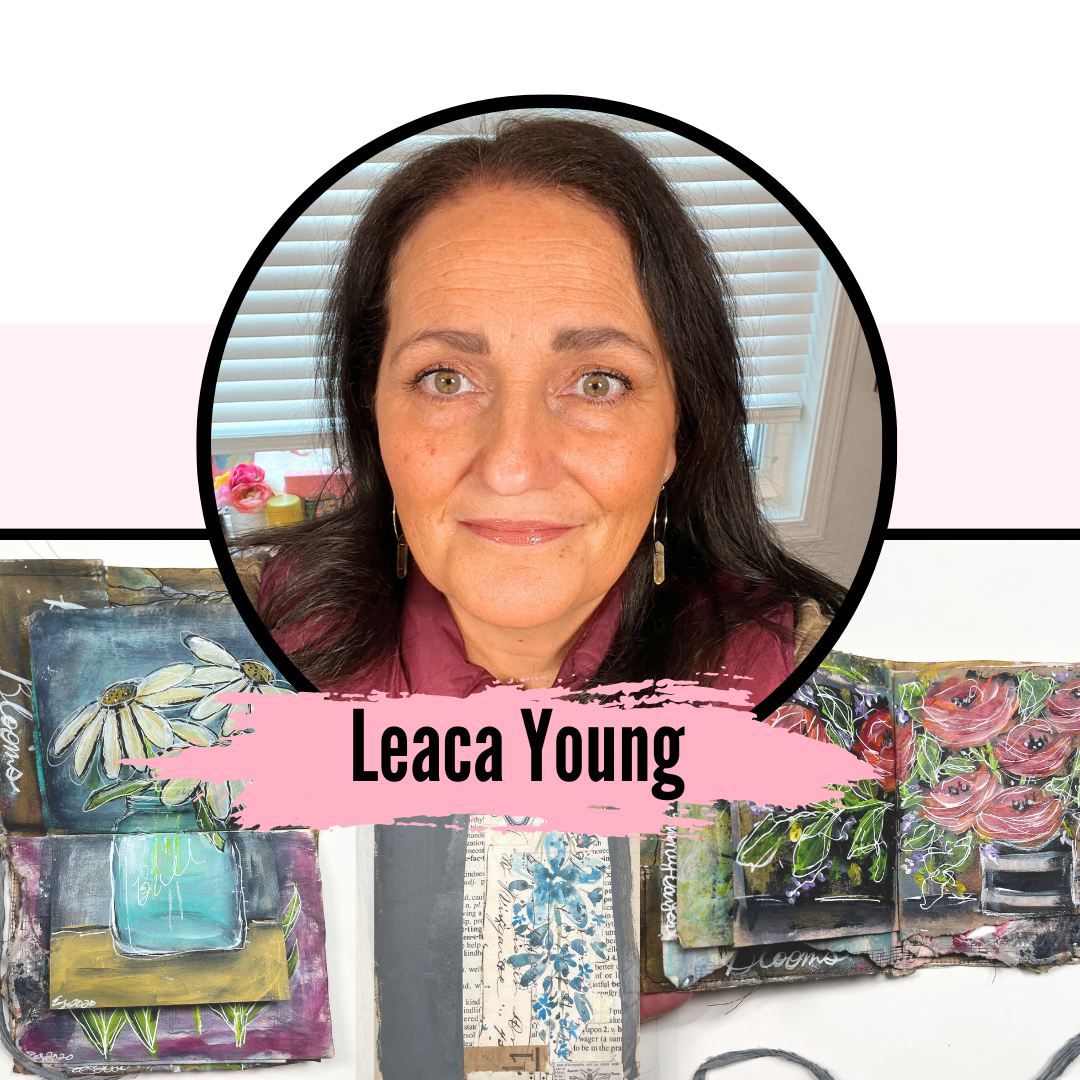 I am an artist living in Alaska. I am very inspired by the life and nature that surrounds me, with a vintage and sometimes whimsical touch. Vintage papers are in most of my creations. I find it healing to connect to the past and see the future in our art. I mostly work with watercolor and acrylic but dabble in other mediums. Tiny bits of paper that can seem insignificant and glue sticks are what make my heart happy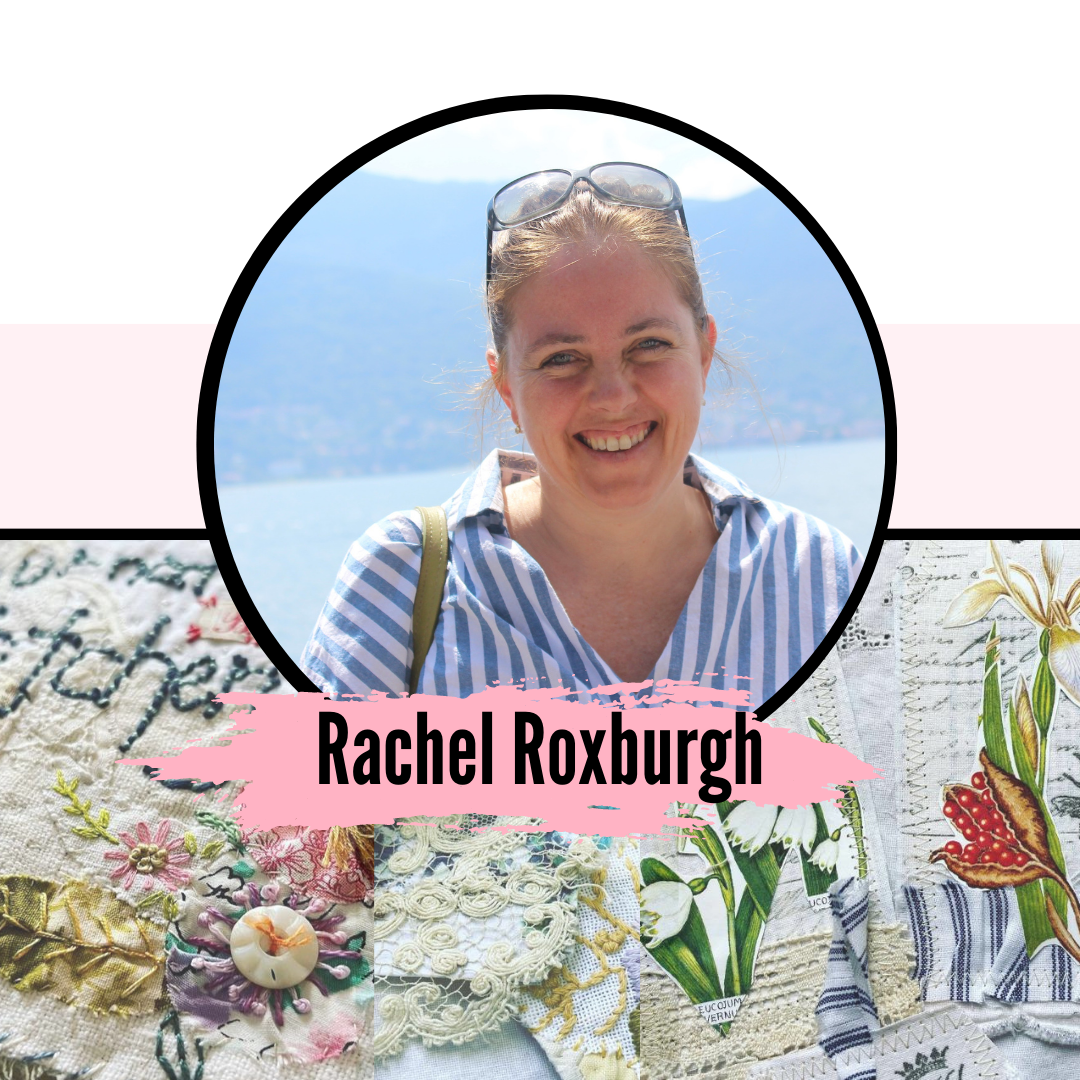 I am Australian but have been living in Italy for 20 years. I love all things beautiful, flowers being my favourites. Sewing and textiles are my passion. Combining textiles with paper is super fun and freeing! For me the best way to create is to go with the flow and remember there are no rules.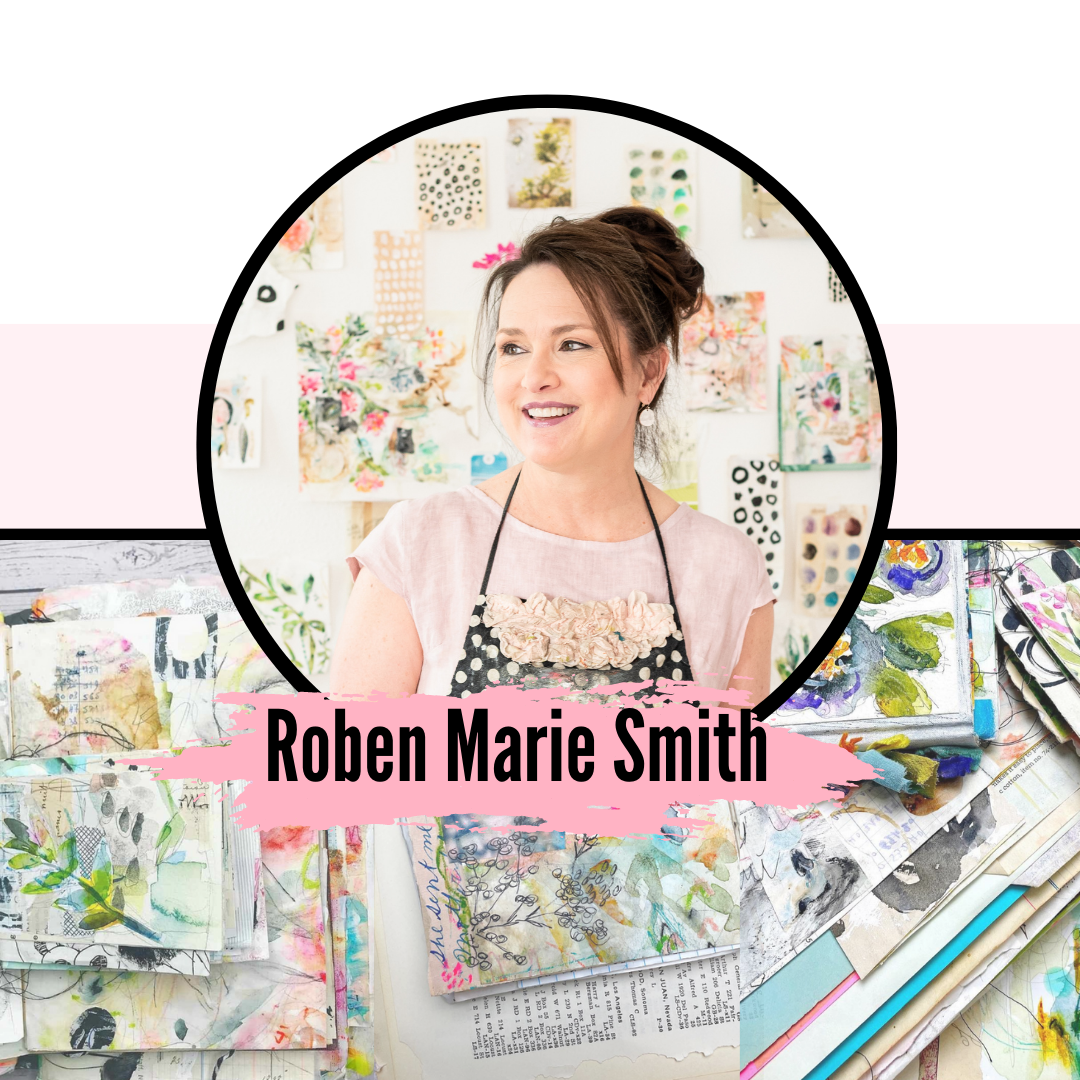 I'm Roben-Marie, a mixed media artist and instructor based in Florida. As an artist, blogger, and woman of faith, my purpose is to serve others and inspire them to think big and create courageously.
Through my blog and online workshops, I have the pleasure of teaching artists at all levels, from beginners to seasoned creators. My art has been featured in numerous books and industry magazines, and I've had the opportunity to share my creativity by teaching in-person courses both nationally and internationally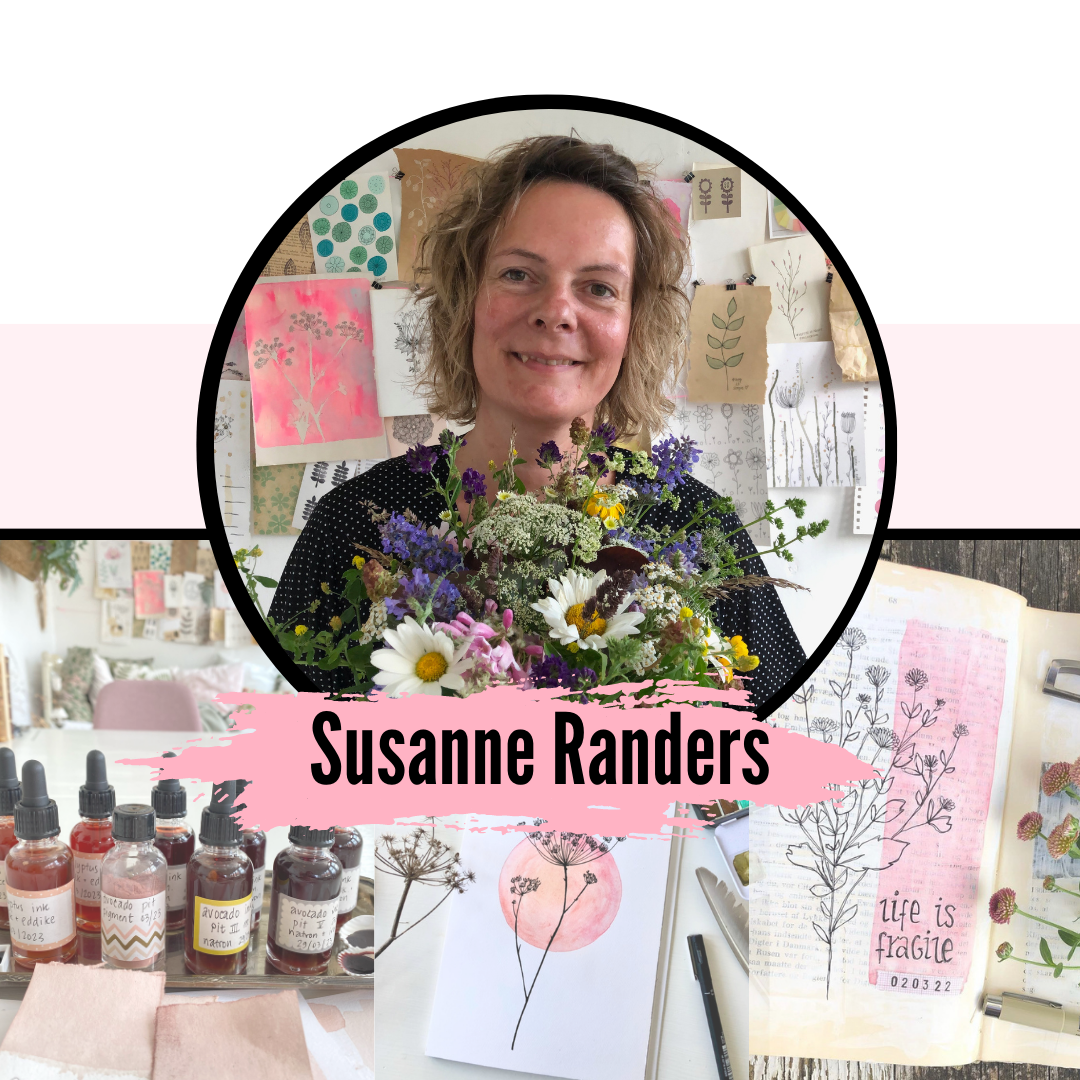 I'm Susanne from mitkrearum in Denmark, a flower power soul and devoted paper lover. Nature always serves as my endless inspiration. My passion lies in crafting hand-bound art journals, which I lovingly refer to as "mood books." During the lockdown, I embarked on an eco-dyeing and eco-printing journey, using flowers and leaves from my own garden. Over the past year, I've also delved into the art of making natural inks, pigments, and even handmade watercolors.
ARE YOU READY TO JOIN AN INSPIRING EXPERIENCE WITH A TEAM OF 14 ARTISTS?

For those with a busy schedule at the moment


Flowers Magic Art Fest is still the perfect event for you to join.


We understand that life can sometimes get in the way, and falling behind during the fest is a common concern.
However, we've got you covered!
With lifetime access to the recorded content, you can revisit any missed lesson whenever it suits you best.


🌸
You'll have the flexibility to immerse yourself in the fest's offerings at a time that works for you, ensuring that you don't miss out on any valuable lessons, inspiration, or community engagement.
🌸
Even if you fall behind, you'll still be able to actively engage with the community. Our online platform provides a space for ongoing discussions, sharing artwork, and connecting with fellow participants. You can join in at any time, ask questions, receive feedback, and celebrate your progress with a supportive community of like-minded artists.
So, rest assured that you'll have the opportunity to catch up, engage with the fest's content, and participate in the vibrant community, no matter your schedule or pace


FLOWERS MAGIC ART FEST
MANIFESTO
Unleash Your Creative Bloom!
Embrace the enchantment: Let the magic of flowers ignite your imagination, unfurling the petals of inspiration that will guide your artistic journey.
Liberation of expression: Embrace the freedom to express yourself without fear or limitations. Here, there are no judgments, only a safe space for your creativity to soar.
Unleash your inner explorer: Discover a vast array of techniques and materials, pushing the boundaries of your artistic repertoire and embarking on daring new artistic endeavors.
togetherness: Connect with a vibrant community of artists, united by their shared passion for flowers and art. Embrace the support and encouragement that flows as we uplift each other on this creative festival.
Dare to step into the unknown
: 

Challenge yourself to try new techniques, experiment with different styles, and marvel at the wonders that unfold when we push beyond our comfort zones.
Nature's symphony: Explore the boundless beauty of nature through your art.
Nurturing the soul:
 

Harness the therapeutic power of creativity to nurture your mental health and well-being.
Inspiration: Share your remarkable creations and encourage others to embark on their own creative journeys.
Transformative magic: Harness the extraordinary power of art journaling, making, connection, and inspiration.
Frequently Asked Questions
1.How long does the Flowers Magic Art Fest last?
FLOWERS MAGIC ART FEST was 20 days event. Started on August, 5 until August, 24th. Now is a self paced class. You have instant access to all the content of the Fest and play and explore at your own pace.
2.Can I participate in the fest if I'm a beginner in art journaling and mixed media?
Absolutely! The Flowers Magic Art Fest warmly welcomes beginners in art journaling and mixed media. It is the perfect opportunity for you to dive into these creative realms, explore new techniques, and develop your artistic skills. Our fest is designed to inspire and support artists of all levels, providing resources, guidance, and a nurturing environment for beginners to learn, grow, and express themselves.
3.Are there specific supplies or materials that I need to have for the fest?
Yes. We encourage to use what you havebut we will use specific supplies. There is a supplies list for each lesson.
4.Can I share my artwork created during the fest on social media? If so, is there a specific hashtag to use?
For sure you can! This is a Fest and we want to see each others work and cheer you. Share on your social media and on our Facebook grou. Use the #flowersmagicartfest and tag the teacher of that lesson
5.How long will I be able to access the fest's content once it's completed?
You will have lifetime access to the fest's content with your ticket. This means you can revisit and enjoy the fest's offerings at any time, even after it has concluded. You'll have the freedom to engage with the materials and immerse yourself in the fest's inspiration whenever it suits you best. So, rest assured that you'll have ongoing access to the fest's content, allowing you to continue your artistic journey at your own pace